Since its creation, ACTA has ensured the development of a local network mobilising project leaders and elected officials involved in urban policy, and – depending on the project – various local bodies, such as the cultural network, the educational and social network, early childhood organisations, schools, day-care centres, as well as community centres and various charities.
It has also forged links with numerous European partners who support its creations and its reflection on the issues related to the artistic awakening of the youngest.
ACTA is subsidised by the Conseil départemental du Val-d'Oise and the City of Villiers-le-Bel. The company is subsidised by the Ministry of Culture DRAC Île-de-France as part of a territory convention and by the Île-de-France Regional Council as part of an artistic permanence convention.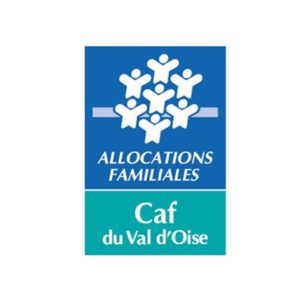 But also
Festival Méli'môme (Reims) | Le Sax (Achères) | La Passerelle (Rixheim) | La Cuisine – centre d'art et de design (Nègreplisse) | Très-Tôt Théâtre (Quimper) | La Briqueterie (Montmorency) | Glitterbird (Culture 2000) | Ville de Châlons-sur-Saône | Mosaïques | Amalys | Nicéphore Cité | TAM Teatromusica (Italie) | La ferme du Buisson/Festival Ricochets (Marne La Vallée) | Starcatchers | laSala | 2turvenhoog
Argenteuil | Arnouville | Beaumont-sur-Oise | Blainville-sur-Orne | Cergy | Cormeilles en Parisis | Creil | Ermont | Fosses | Garges-lès-Gonesse | Gonesse | Goussainville | Marly-la-Ville | Montigny-les-Cormeilles | Montmorency | Mitry-Mory | Persan | Saint-Gratien | Saint-Ouen-l'Aumône | Sarcelles | Taverny
Cultural and early childhood organisations in Villiers-le-Bel : Kindergarten Jean Jaurès | Kindergarten Michel Montaigne | Kindergarten Gérard Philippe | Kindergarten Les Galopins | Nursery Pierrot et Colombine | Accueil Familial Île-aux-enfants | Nursery Raymonde Letexier | Childcare centre Arc-en-Ciel | Childcare centre Les Pitchouns | Nursery Boris Vian | Centre de Loisirs Gérard Philippe | Marcel Pagnol Centre | Social Grocery Store Bel Epi | Community Centre Boris Vian | Erik Orsenna Library | Aimé Césaire Library
Fondation des Aéroports de Paris | Conseil Général de la Seine-Saint-Denis | ADDA 82 | SACD | Adami | Spedidam | ONDA