Presentation
The European Biennial "Premières Rencontres – Art, early years and live performance" is organised every two years over a period of 3 to 4 weeks around the month of March, during which European performances intended for very young audiences are presented in several venues in Villiers-le-Bel and in some fifteen partner cities in the Val-d'Oise (95) and Seine-et-Marne (77) districts, in the Greater Paris region in France.
A highlight, the European Forum, is also organised each year during which conferences, project presentations, debates and exhibitions take place over two days.
Finally, training sessions for cultural and early years staff are organised before, during and after the festival to allow a better knowledge and questionning of contemporary performing arts dedicated to young children.
The festival was born in 2004 from the will of artists contributing to :
Furthering the reflection on European creation and stimulating the circulation of European artistic work for young children in the Île-de-France (Greater Paris) region
An in-depth work through debates, training and exchanges on the sensitive and concrete knowledge of the child throughout Europe in a spirit of co-creation (involving parents, children and professionals)
Strengthening a European and international network of artists and professionals in the field of culture and childhood in order to share strategies.
PREMIÈRES RENCONTRES 2024
Details and program to be revealed soon!
---
Since 2004, the festival PREMIÈRES RENCONTRES has been :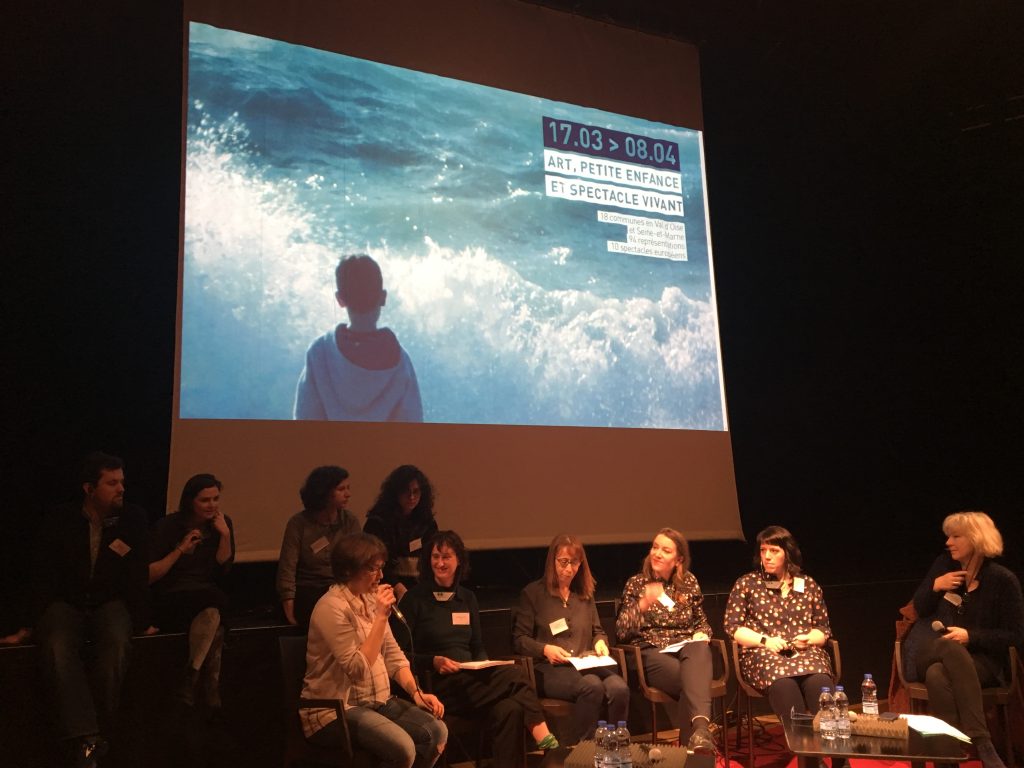 10 European Forums of 2 days in Villiers-le-Bel
30 weeks of festival
In 16 to 20 cities in the Val-d'Oise (95), Seine-et-Marne (77), Oise (60) and Normandy (14) districts
European Forum 2018, photo credit ACTA
European and international speakers
Sophie Marinopoulos, photo credit Slaven Rébélo
Learning and participation projects : workshops and european artists residencies
Mammoet by Klankennest, photo credit Klankennest
A springboard for the circulation of European performances :
1090 performances out of which 438 from outside France
More than 76 000 spectators
What is that ? by Aaben Dans, photo credit Aaben Dans
425 participants to the "Early years, Art and Live Performance" training sessions
European Forum 2022, photo credit ACTA
Extensive media coverage and a positive image of the local commuity
Video : 10 years of the festival (in French)